Riverland Model Aero Club
Loxton North South Aust.
Last Updated Sep. 2015
Club history and Membership fees
|
Flying Rules & Fine Print
Club Pics | Club Pics on Flickr | 7 Day Weather
Thinking of trying RC aircraft or helis? Download our Introduction Brochure PDF
Can you visit and fly with us? YES! Full discussion here
Club Sponsor Information - JULIE HAMMOND CONVEYANCING
---
Radian Competition for the Ross Teakle aggregate Trophy 2015
Round 2, Limbo May 3, 10, 17, 24; Round 3 Pylon Race, July 5, 12, 19, 26;
Round 4, Egg Drop September 6, 13, 20, 27; Round 5, Balloon Burst November 1, 8, 15, 22.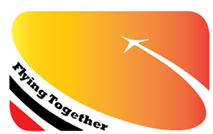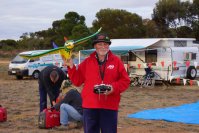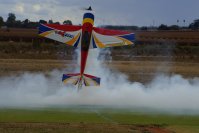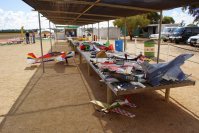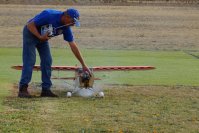 Click on pics for larger view, use BACK button to return here
---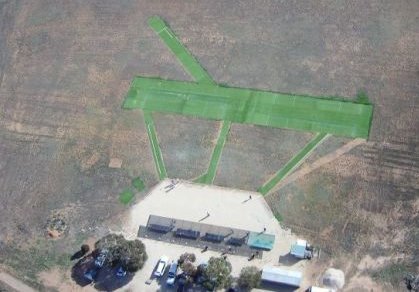 We are a club of many interests, and are willing to teach beginner flyers of all ages. Sunday is our Club flying day.
We fly glow, spark and electric models as well as winch launched and electric gliders.
Visitors are welcome, whether they are RC flyers, or are seeking more information about our hobby!
This page is an ongoing project, and will grow over time, and include our club history as we have been around for quite a while.
We will also feature stories about our members and their aircraft, and club projects, as well as members' blogs which
will contain their experiences and tips, so keep watching!
If you do visit, please make yourself known as members may think you are with someone, but will be happy to talk to you.
---
Location: Loxton North, South Australia Map
Google Earth: S34 24.922 E140 37.343
GPX File (Rt. Click,save link as)
Contacts:
President: Jay Quinn
Secretary: Adrian 0423 015809
Postal Address: RMAC Sec., PO Box 724, Berri, SA 5343
Email:


Meetings: 8.00pm 2nd Tuesday.
Join us on Facebook!


Club Pics Mail List 7 Day Weather Links History+Fees
---
30731